THE SCHOOL
The International School on Human-Centred Computing (HCC 2016) will be hosted by the University of Bremen in the immediate vicinity of the Hanseatic city of Bremen, Germany. The educational programme of HCC 2016 includes lectures, keynotes, and tutorials delivered by an internationally distinguished faculty.
The school will also feature a Young Researchers Forum for participating research students.
RESEARCH FOCUS
The research-based educational agenda of HCC 2016 broadly encompasses the areas of:
Artificial Intelligence
Visuo-Spatial Cognition and Computation
Cognitive Science and Psychology, and
Human-Computer Interaction.
The key topical pillars that drive HCC 2016 at the content level as part of the scientific programme include:

computational cognitive systems
commonsense reasoning
cognition and natural interaction
human-machine interfaces
visuo-spatial computing
spatio-temporal dynamics
embodied visuo-auditory cognition
scene and event perception
commonsense scene perception
question-answering systems
declarative spatial reasoning
relational learning and knowledge discovery
cognitive vision, question-answering with video
vision and learning
deep (visuo-spatial) semantics
reasoning about space, actions, and change
computational models of narrative
Invited faculty are leading international experts in the respective topics of focus.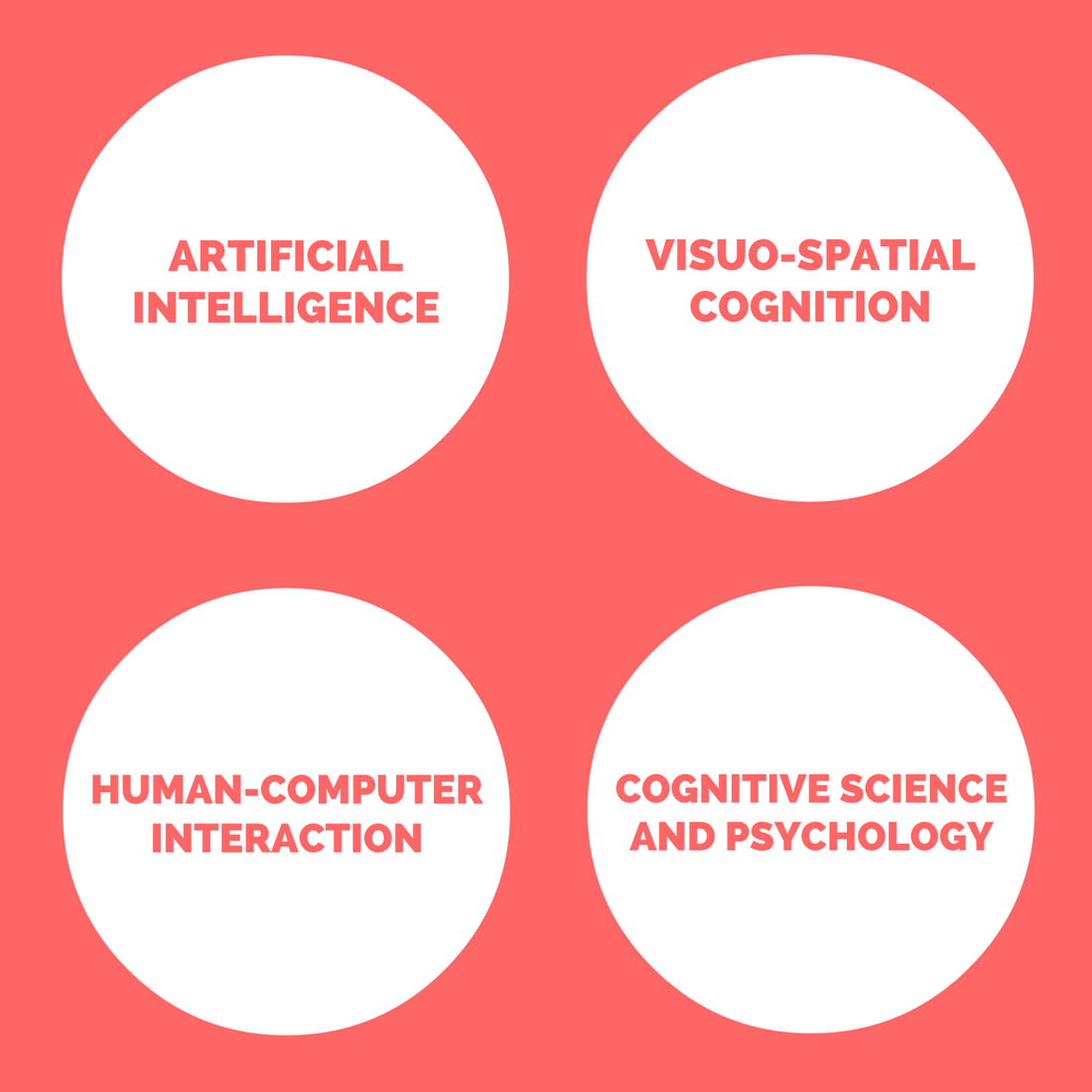 EVIDENCE-BASED DESIGN | SPACE. PERCEPTION. EMBODIMENT
Special emphasis is devoted to evidence-based empirical methods in visuo-auditory and visuo-locomotive perception (with eye-tracking, FMRI, EEG) aimed at studying the (embodied) reception and interpretation of dynamic visuospatial imagery and sensorimotor interactions in humans, and their implications in designing cognitive assistive technologies concerned with the synthesis of user experience in everyday, professional, and creative performance.
APPLICATIONS
The school also addresses applications of basic research toward the development of human-centred cognitive assistive technologies and novel computer-human interaction paradigms, e.g., in areas such as:
architectural design cognition (e.g., assistive technology for computer-aided people-centred design of the built environment)
media design (e.g., moving image, cognitive film studies)
commonsense cognitive robotics
computer-assisted learning (e.g., agent-based tutoring systems)
assistive technologies for everyday life and professional work
geographic information systems (e.g., semantic GIS, dynamic GIS)
cognitive vision for art, medical imaging