FACULTY | LECTURES. KEYNOTES. TUTORIALS.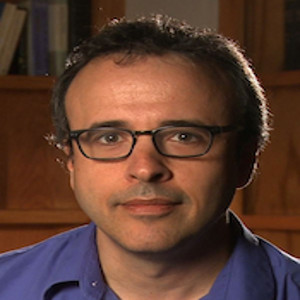 Prof. Daniel Levin
Vanderbilt University
Psychological Sciences
United States
Research in the Levin lab is focused on the interface between concepts and visual perception. To this end, we have been exploring the concepts associated with a variety of object categories, and the knowledge that drives visual selection during scene and event perception. Some of our research explores how knowledge and other basic cognitive constraints affect scene and event perception. For example, we are currently exploring how people perceive the sequence of natural visual events, and how they represent space while viewing films. In a related line of research, we are exploring adults' and childrens' concepts about agency, and testing how these concepts affect event perception, human-computer interaction, and learning from agent-based tutoring systems. This line of research represents an interdisciplinary collaboration with our lab, Meg Saylor's lab (Cognitive Development), and labs in engineering (Julie Adams and Gautam Biswas), and has recently been supported by a grant from the NSF.
In another current project, we are collaborating with the McCandliss lab to explore how natural events shape reasoning about number and theory of mind. To do this, we have created a narrative film depicting these sorts of events and have collected fMRI data from children while they view this film. Currently, the lab includes Lewis Baker (grad student), and Chris Jaeger (graduate student). Grad student alumni include Bonnie Angelone, Melissa Beck, Jonathan Herberg, Stephen Killingsworth, Yukari Takarae, Alex Varakin, and Joe Wayand. I received by BA from Reed College in 1990, and my Ph.D. at Cornell University in 1997, then moved to a faculty position Kent State University. Starting in 2003, I have been here at Vanderbilt where I am Professor of Psychology in the Peabody's department of Psychology and Human Development.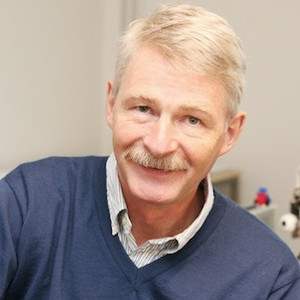 Prof. David Vernon
University of Skövde
School of Informatics
Sweden
David Vernon studied engineering and computer science in Trinity College Dublin. He is a Professor of Informatics at the University of Skövde, Sweden, where he works on cognitive robotics and computer vision, focusing mainly on cognitive architectures and modeling autonomy. He is presently the Research Director of DREAM (www.dream2020.eu), a project funded by the European Commission to deliver the next generation robot-enhanced therapy (RET) for children with autism spectrum disorder (ASD). In the past, he coordinated two cognition- and vision-related research networks (www.eucognition.org and www.ecvision.org) and he was a leading member of the team that created the iCub, an open-source cognitive humanoid robot (www.icub.org). He was the chair of the sixth European Conference on Computer Vision (ECCV) in 2000. Over the past 37 years, he has held positions at Westinghouse Electric, Trinity College Dublin, the European Commission, the National University of Ireland, Maynooth, Science Foundation Ireland, Khalifa University, University of Genoa, and the Technical University of Munich.
He has authored five books and published over 100 papers. He is a Senior Member of the IEEE, a Chartered Engineer of the Institution of Engineers of Ireland, and a past Fellow of Trinity College Dublin. He is co-chair of the IEEE Robotics and Automation Technical Committee for Cognitive Robotics (www.ieee-coro.org), survey & review editor of Cognitive Systems Research, and associate editor of the IEEE Transactions on Cognitive and Developmental Systems.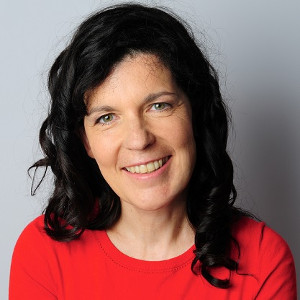 Prof. Elisabeth André
Augsburg University
Department of Computer Science
Germany
Professor Elisabeth André is a Full Professor of Computer Science at Augsburg University, Germany, and Chair of the Research Unit Human-Centered Multimedia. She received her Diploma and Doctoral Degrees in Computer Science from Saarland University. Before joining Augsburg University, she has been working as a principal researcher at the German Research Center for Artificial Intelligence (DFKI) in Saar-brücken. In addition, she has held various visiting appointments,most recently an invited professorship at Université Paris-Sud, France.
Elisabeth André has a long track record in multimodal human-machine interaction, embodied conversational agents, affective computing and social signal processing. She is on the editorial board of various renowned international journals, such as ACM Transactions on Intelligent Interactive Systems (TIIS), IEEE Transactions on Affective Computing (TAC), Journal of Autonomous Agents and Multi-Agent Systems (JAAMAS), and AI Communications. Currently, she is serving as a General Co-Chair of the 18th ACM International Conference on Multimodal Interaction (ICMI).
In 2007 Elisabeth André was nominated Fellow of the Alcatel-Lucent Foundation for Communications Research. In 2010, she was elected a member of the prestigious German Academy of Sciences Leopoldina, the Academy of Europe and AcademiaNet. She is also an ECCAI Fellow (European Coordinating Committee for Articial Intelligence).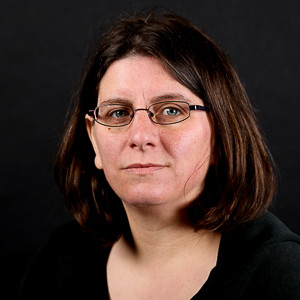 Dr. Hannah Dee
Aberystwyth University
Department of Computer Science
United Kingdom
Hannah has a BSc in Cognitive Science (1996), an MA in Philosophy (1998) and a PhD in Computing (2005) all from the University of Leeds. Her research areas are applied computer vision; the detection of shadows and reasoning about shadows; and student attitudes to the study of computer science. She has held postdoctoral positions in Grenoble (France), Leeds, and Kingston upon Thames. She is also a women in computing activist: she runs the BCSWomen Lovelace Colloquium, a national conference for women undergraduates in computer science, and has been on the committee of BCSWomen since 2007.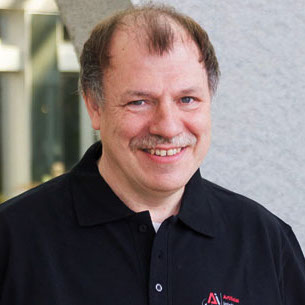 Prof. Michael Beetz
University of Bremen
Informatics
Germany
Michael Beetz is a professor for Computer Science at the Faculty for Mathematics & Informatics of the University Bremen and head of the Institute for Artificial Intelligence (IAI). IAI investigates AI-based control methods for robotic agents, with a focus on human-scale everyday manipulation tasks. With his openEASE, a web-based knowledge service providing robot and human activity data, Michael Beetz aims at improving interoperability in robotics and lowering the barriers for robot programming. Due to this the IAI group provides most of its results as open-source software, primarily in the ROS software library.
Michael Beetz received his diploma degree in Computer Science with distinction from the University of Kaiserslautern. His MSc, MPhil, and PhD degrees were awarded by Yale University in 1993, 1994, and 1996 and his Venia Legendi from the University of Bonn in 2000. Michael Beetz was a member of the steering committee of the European network of excellence in AI planning (PLANET) and coordinating the research area "robot planning". He is associate editor of the AI Journal. His research interests include plan-based control of robotic agents, knowledge processing and representation for robots, integrated robot learning, and cognitive perception.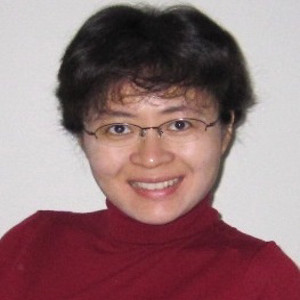 Prof. Stella Yu
ICSI Berkeley
Vision Group
United States
Stella Yu received her doctorate degree in 2003 from the School of Computer Science at Carnegie Mellon University, where she studied robotics at the Robotics Institute and vision science at the Center for the Neural Basis of Cognition. She continued her computer vision research as a postdoctoral fellow at UC Berkeley and then studied art and vision as a faculty member at Boston College, during which time she received a Clare Booth Luce Professorship and an NSF CAREER award. She joined ICSI as a senior research scientist in 2012 and began leading the Vision Group in 2015. She is also an adjunct professor with the Department of Computer and Information Science at the University of Pennsylvania. Her research interests include spectral graph theory, perceptual organization, brightness perception, visual attention, shape matching, and non-photorealistic rendering.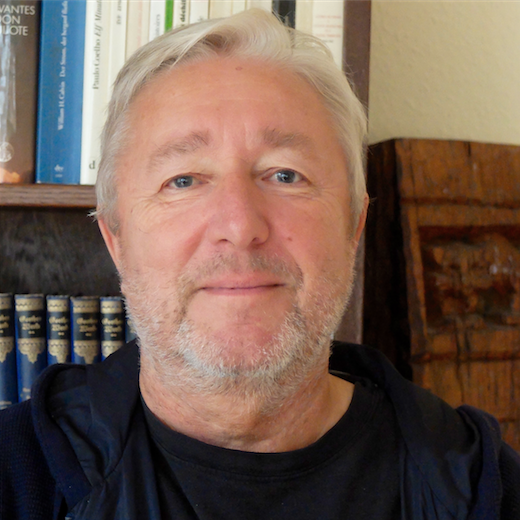 Prof. Ulrich Furbach
University of Koblenz
Informatics
Germany
Ulrich Furbach is a Senior Research Professor of Artificial Intelligence at the University of Koblenz. His research interests include knowledge management, automated reasoning, multiagent systems, and cognitive science. After his officer training in the German Federal Armed Forces he served as an lieutenant in the tank forces. Ulrich Furbach obtained his Diploma and Habilitation in informatics from the Technical University of Munich and his PhD from the University of Bundeswehr. He directed the Automated Reasoning Group at the TU Munich from 1987 to 1990 and the Institute for Knowledge Media in Koblenz from 2000 to 2003. He was president of CADE Inc., he was a board member of the European Coordinating Committee for Artificial Intelligence and he was speaker of the German AI Society. He is co-founder and owner of the spin-off company wizAI (www.wizai.com), which develops knowledge management systems, information systems and solutions for digital signage. He is also teaching yoga in the tradition of Prof. Rocque Lobo as a sort of Marma-Yoga. Ulrich Furbach is ECCAI- and GI-Fellow.